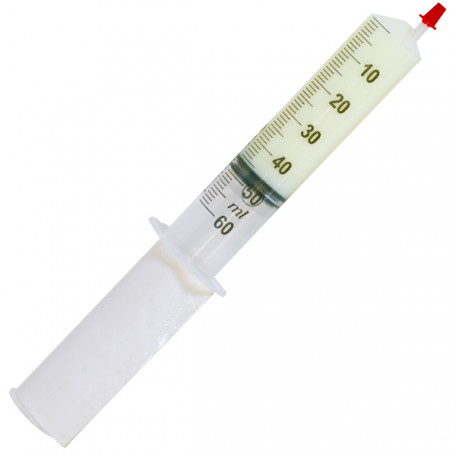 High Temp Grease for Claw Pumps
This high temperature grease is a synthetic high-temperature grease based on high-quality ester oils, polyurea thickener and special additives. The grease stands out for its excellent water resistance and corrosion protection.
Benefits
Long-standing field experience confirms the long-term lubricating effect.
Reduced operating costs.
Economical lubrication of rolling bearings in many applications
Minimized risk in new applications
Prevents corrosion damage due to its exceptional additives
Availability
High temperature grease for EVC(P) is available in:
50ml syringe – article number: 40049899
For other quantities please consult Eurovacuum BV or one of our dealers.
Safety Data Sheet
Not available yet